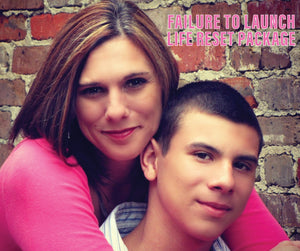 Failure to Launch Life Reset Package
Is your son or daughter not living up to their full potential? Are they isolating themselves and underperforming?
I help young adults improve their quality of life through an immersive, custom program. Transform their lives from failure to launch to following their passion and happiness in life.
South Florida Intervention's exclusive life coaching package, for families in South Florida, includes:
Family Meeting 
Professionally Guided Intervention 
Post-intervention debrief, during the treatment period, or post-treatment meetings for family members and or recovering individual
Transportation to Any South Florida Treatment Center: Includes services and transportation to local treatment within the South Florida tri-county region including Miami-Dade County, Broward County, and Palm Beach County
Some issues that we cover:
Stop accommodating
Don't judge
Anxiety is a multi-person system

Most parents would like to see their children gain the confidence and skills to move out of the house and establish themselves independently

Changing the family system of anxiety and accommodation is liable to produce many negative feelings in the young person and frequently provokes outright resistance
This will provide your loved one the opportunity to restart their life, and the ones around them.